No home is complete without the perfect door, and what better way to stand out on your street than with a composite door. Our composite doors are modern, secure and energy-efficient, so once you install yours, you will never look back.
Composite doors are the latest type of doors which are used in modern homes, and they are crafted from a selection of materials such as wood, PVC and insulating foam. A variety of materials are used to craft composite doors as building layers of different material improves the durability, strength and appearance of the door.
The stunning appearance of our composite doors is not the only quality they have. Composite doors are also secure, virtually maintenance-free and, thanks to the structure, will last a long duration of time. Our composite doors receive a highly durable finish, which does not require any rubbing down, painting or varnishing. The main benefit of a composite door is that it will look as good in 10 years as it did the day it was fitted, with minimal maintenance.
If you require more information about our composite doors, please do not hesitate to contact a member of the Profit Windows team. We have a wide selection of composite door designs to meet your requirements, so contact us today.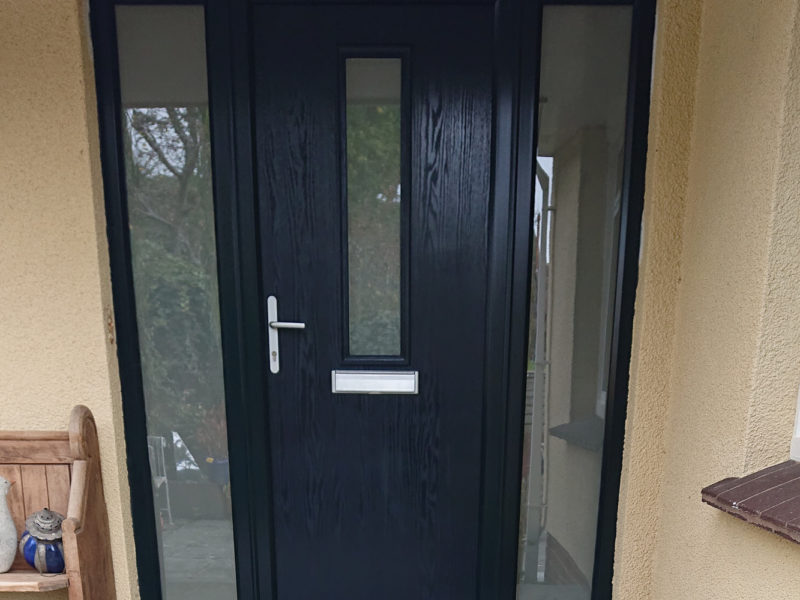 Advantages of Composite Doors
Multi-layered for increased security
Fantastic insulting properties
7 Point locking for exceptional security
Weather resistant and highly durable
All our doors come with a 10 year guarantee
Wide range of style available
We offer composite doors that are specifically designed to last for decades. They are highly resistant to the great British weather and exceptionally strong for security. Our doors are amongst the most energy efficient on the market and offer immense heat retention. We offer a wide range of natural finishes as standard with furnishings available in white, black, gold, chrome or brushed silver.
Our standard colour range includes
White
Red
Blue
Green
Black
Golden oak
Rosewood
Our premium door colour range includes
Cream ral 9001
Silk grey ral 7044
Sand yellow ral 1002
Flame red ral 3000
Oxide red ral 3009
Pastel violet 4009
Purple violet ral 4007
Pastel blue ral 5024
Traffic blue ral 5017
Reed green ral 6013
Emerald green ral 6001
Dusty grey ral 7037
Our Composite Doors
Our composite doors boast a range of benefits including 7 point locking systems, multi-chambered profiles and lever/lever or lever pad openings available. We also offer spit spindle doors and doors with a low aluminium threshold for disabled access.
If you have any questions about our range of products, or would like to get in touch about pricing, please contact us for a quotation today.
All our doors come with a 10 year guarantee.
Contact us for a quotation today.